Tarshito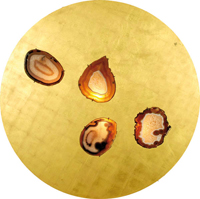 Cielo
2004
lampada
realizzazione: Andrea Natuzzi, Bari, Italia
pannello in legno e foglia oro con agate
cm 108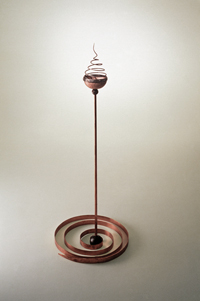 Wakanda
collezione Megalopoli, 1985
insieme a  Shama
coppa in rame e ferro lavorata a mano.
cm 150 x 50 x 50.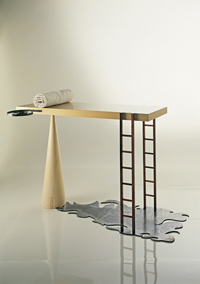 Letto del pensatore
di Tarshito e Shama
Galleria Megalopoli
Salone del Mobile di Milano, 1986
Biography
Tarshito was born in Puglia in 1952. Architect, artist, docent in the Design Dept. at the Accademia di Belle Arti in Venice. Tarshito creates environments and works for the new humanity through meditation.