Agneta Holst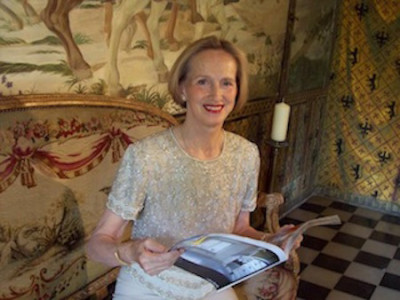 Agneta Holst opened a design studio of Italian artists in 1978 , Megalopoli .
After working with Galleria dell'Ariete and Studio Marconi in Milan , she found a space in the center of Milan in Corso Europa 14 in the courtyard of a building of 1500: a room with a vaulted ceiling; later she took another space where she could also accommodate the artists . Mimmo Paladino has painted in this space his works of art for an exhibition at the Steidelijk Museum in Netherlands in 1981.
For eleven years, 1979-1990, Megalopoli presented new products at the Salone del Mobile in Milan; participated at Expo Arte, an Art Fair, and also at Lo Speciale in Bari.
Megalopoli has produced many objects and furniture for everyday use with already famous artists as Pietro Consagra , Gio' Pomodoro, Michelangelo Pistoletto , Ettore Sottsass and many others.
Agneta closed her activity in 1992 and later she delivered Megalopoli 's Collection of Art works to Otto Luogo dell'arte, atelier represented by her daughter Olivia Toscani.